Charlotte Hagenbruch Dieterle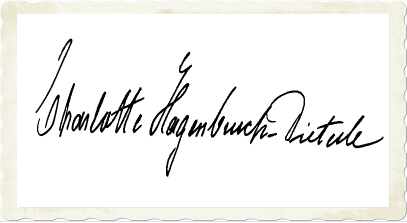 1896 - 1968
.
.
The actress and screenwriter Charlotte Hagenbruch got an acting education at the Hoftheater Meinigen, afterwards followed engagements in Chemnitz and Nuremberg.
She went to Berlin in 1919 where sie appeared at the Deutsches Theater.

In Berlin she joined the film business and she took part in silent movies like "Der Schicksals-Dolch" (19), "Götzen-Dämmerung" (20), "Das Gesicht im Spiegel" (20), "Opfer der Keuschheit" (21), "Unter Räubern und Bestien" (21), "Die Tigerin" (22) and "Tingeltangel" (22).

Her film career ended with the rise of the sound film in the 30s, her last cinematical works were "Die Maske fällt" (31) and "Die heilige Flamme" (31).

Besides her activity as an actress Charlotte Hagenbruch also wrote several screenplays like "Die Heilige und ihr Narr" (28), "Ich lebe für Dich" (29), "Frühlingsrauschen" (29), "Das Schweigen im Walde" (29) and "Ludwig der Zweite, König von Bayern" (30).

Charlotte Hagenbruch was married with the actor and director Wilhelm Dieterle who was also very successful in the USA in later years as William Dieterle. They founded the film company "Charha-Film" in 1927.

She went to the USA in 1930 together with her husband where she worked as an acting teacher and manager.

The couple only returned to Europe in 1958 and they lived in Liechtenstein.