Irma Green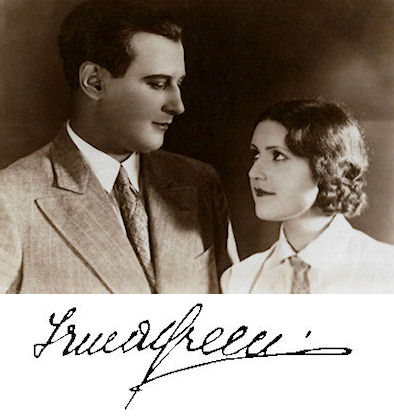 Lichtbild aus "Mascotte" 1930

? - ?
.
.
The actress Irma Green began her film career with the Polish production "Lamedvovnik" (25), where she appeared under the name Irme Gren.

After that she was able to gain a foothold in the German film and she impersonated a harlot in Richard Oswald's "Feme" (27) with Eduard Rothauser, Mathilde Sussin, Hans Stüwe, Grete Mosheim, Rudolf Forster, Friedrich Kayssler, Adele Sandrock, Bernhard Goetzke and Mathias Wieman, she played the maid Betty in "Der Fluch der Vererbung/Die nicht Mutter werden dürfen" (27) at Marcella Albani's side, Maly Delschaft, Carl de Vogt, Leopold von Ledebur, Fritz Kampers and Georg John, as a student in "Svengali" (28) with Paul Biensfeldt, Teddy Bill, Hans Brausewetter, Anita Dorris and Alexander Granach and as Gina in "Abwege" by director Georg Wilhelm Pabst with Gustav Diessl, Brigitte Helm, Hertha von Walther, Jack Trevor, Fritz Odemar and Nico Turoff.

In 1930 she appeared in her only sound film in the Polish production "Mascotte" (30) in the role of Beata.