Max Gillmann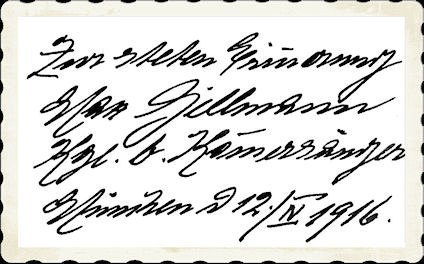 ? - ?
.
.
The actor and opera singer Max Gillmann worked as a opera singer and stage actor (among others in Munich, Basel, Berlin, Bern, Frankfurt, Nuremberg and Karlsruhe) before he appeared in a few films from 1919.

He acted in the production "Die nicht sterben dürfen" (19) by Franz Osten with Erich Kaiser-Titz, Franz Pfanz and Thea Steinbrecher.

Four years later followed his last appearance in front of the camera for "Die Bestie" alongside Jack Mylong-Münz, Harry Schürmann and Helene von Bolvary.