Marion Gerth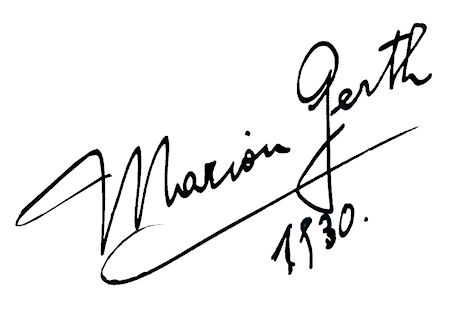 ? - ?
.
.
The actress Marion Gerth joined the film business when this medium experienced the last hours of the silent era.
So her first appearances in front of the camera were also without a sound like in "Diane - Die Geschichte einer Pariserin" (29), "Sturmflut der Liebe" (29), "Die Garde-Diva" (29) and "Der Narr seiner Liebe" (29).

She continued her career in the 30s and took part in "In einer kleinen Konditorei" (30), "Zeugen gesucht" (30) and "Königin einer Nacht" (31).

Afterwards she went to England where she was able to performe in movies as well.
To her movies in England belong "Naughty Cinderella" (30), "The Nursemaid Who Disappeared" (39), "Sailors Don't Care" (40) and "Front Line Kids" (42).