Senta Foltin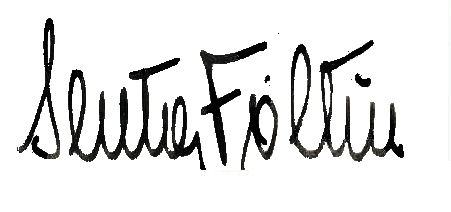 1916 - 2012
.
.
The actress Senta Foltin appeared only for a short time in German movies.
When she could prevail against Hertha Feiler she made her film debut with "Nanu, Sie kennen Korff noch nicht?" (38) at Heinz Rühmann's side (who got married with Hertha Feiler one year later).

It followed only few more movies like "Eine kleine Nachtmusik" (40) with Heli Finkenzeller and Julius Brandt, "Falstaff in Wien" (40) with Wolf Albach-Retty and "Herz - modern möbliert" (40) with Gustav Fröhlich, Theo Lingen and Hilde Krahl.

Besides the film business Senta Foltin was also active in the cabaret scene since the 30s, among others for the cabaret theater "Der liebe Augustin" and after the war for "Die Hinterbliebenen".
Furthermore she also took part in radio records.