Fritz Fischer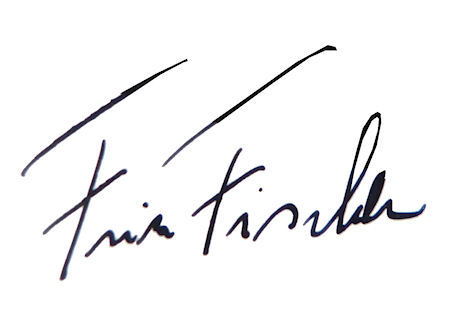 1898 - 1985
.
.
The actor and stage director Fritz Fischer was active as a sailor on warships during World War I. He was part of the Kieler sailor and worker rebellion in 1918 and he was a delegation member for the negotiations.

He learnt the abilities of an actor after the war and he appeared in ballets and he was a singer and actor in operettas.

He went to the USA in 1923 where he acted at the German Theatre Milwaukee, later he took over the direction. It followed tours through the USA like Chicago and finally New York where he was engaged as a director by the legendary Florenz Ziegfeld jr.

He returned to Germany in 1929 and he was active at the theater in the next years. In the same year followed his first appearance in front of the camera for "Grossfeuer! Menschenleben in Gefahr!" (29).

Fritz Fischer continued his film career at the beginning of the 30s and he took part in the productions "Die – oder keine" (32), "Wer ist die süsse Kleine?" (32), "Eine Frau wie Du" (33), "Die Blume von Hawaii" (33), "Flucht nach Nizza" (33), "Johannisnacht" (33), "Eine Nacht in Venedig" (34), "Das Geschäft blüht" (34) and "Wie du mir – so ich dir" (35).

With the rise of the National Socialists Fritz Fischer could not work as much as before because he was not able to provide an Aryan identification.
This changed in 1938 when Adolf Hitler left dissatisfied an operetta at the Gärtnerplatztheater in Munich. The responsible manager was looking for a solution.
Therefore he engaged Fritz Fischer who brought an immense treasure trove of experiences from the USA, to realise the operetta "Die lustige Witwe". Adolf Hitler was enthusiastic about the production and the audience was excited as well.

However the guardians of public morals were not thrilled because there were also nude dancers and feminine seemingly men. And the National socialistic attitude was completely missing. They tried to get rid of Fritz Fischer with intrigues but Fritz Fischer remained busy in Munich till 1944.

Fritz Fischer continued his stage career after World War II and he realised plays in Düsseldorf, Berlin and Hamburg.