Rosa Felsegg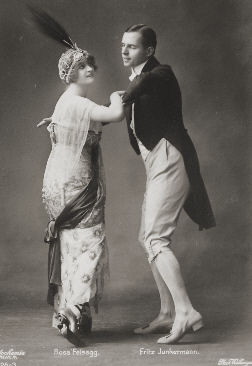 Foto: Wilhelm Willinger (1879-1943)

? - ?
.
.
The actress Rosa Felsegg was active as a stage actress primarily who only took part in movies occassionally.

To her first cinematical works belong "Der Fall Hirn" (17) directed by Max Mack with Eugen Burg and Wilhelm Diegelmann as well as "Der karierte Regenbmantel" (17) again by director Max Mack and with the actor Eugen Burg too.

Afterwards followed only few more movies like "Wenn Männer streiken" (19) playing a cook with Josefine Dora and Paul Westermeier and "Aus dem Schwarzbuch eines Polizeikommissars, 2. Teil: Verbrechen aus Leidenschaft" (21) with Lissy Arna and Carl de Vogt.