Jakob Feldhammer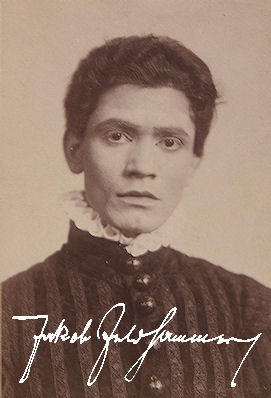 Foto: Hans Böhm (1890-1950)
Theatermuseum Wien FS_PE264417
1882 - 1944
.
.
The actor Jakob Feldhammer began his stage career in Czernowitz where he got his first engagement at the Volkstheater in 1904. Soon afterwards he got an engagement from Max Reinhardt at the Deutsches Theater in Berlin. He impersonated many roles - often support roles in well-known plays till 1912. After a short engagement in Leipzig he went to Vienna in 1913 where he was active for many years.

Jakob Feldhammer entered the film business in 1923 with "Fiat Lux" (23).

But his cinematical works remained seldom because he concentrated to the stage career.
To his few other silent movies belong "Der Evangelimann" (24) with Paul Hartmann, Hanni Weisse and Elisabeth Bergner and "Der Abtrünnige" (27).

With the rise of the National Socialism the Jew Jakob Feldhammer only appeared seldom on stage in Germany and Austria and he was squeezed to side shows. When Austria was affiliated to the German Reich it was impossible for him to work at all.
Finally he decided to emigrate to Italy where he lived for some years. But in 1943 he was arrested in Milan and via different camps he was sent to Auschwitz in 1944. There he was murdered in the same year.

His sister Anna Feldhammer became an actress as well.