Hans Effenberger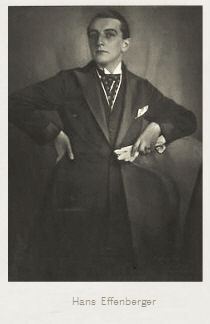 Foto: Franz Xaver Setzer (1886-1939)

1902 - 1955
.
.
The actor Hans Effenberger was most active at the theater, in movies he only appeared rarely.

To his first movies belong "Oh, du lieber Augustin" (22), in the next years followed two other silent movies "Die Stadt ohne Juden" (24) and "Strandgut" (24).
After that he concentrated again to the theater.