El' Dura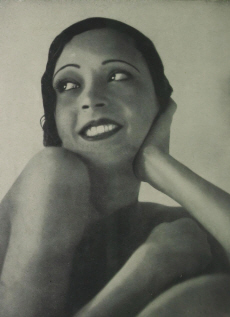 Foto: Yva (1900-1944)
1911 - ?
.
.
The actress and revue dancer El' Dura was a native Creole and she played her first movie role in "Der moderne Casanova" (28) with Harry Liedtke, Maria Corda, Ernst Verebes, Lydia Potechina and Trude Berliner.

Afterwards she was Nigo in "Verirrte Jugend" (29) directed by Richard Löwenbein with Fritz Alberti, Erna Morena, Dolly Davis, Magnus Stifter and Eva Speyer, she played the role of the barmaid in "Die Mitternachts-Taxe" (29) with Harry Piel, Betty Bird, Philipp Manning, Bruno Ziener, Albert Paulig and Aruth Wartan, and she acted in the movies "Lebende Ware" (29) at the side of Margot Landa, Theodor Pistek, Attila Hörbiger and Eugen Neufeld and in the German-Hungary production "Rabmadar" (29) with Hans Adalbert Schlettow, Lissy Arna, Charlotte Susa and Ida Turay.

Afterwards her film career ended. Only in the short movie "Eine Dirne ist ermordet worden" (30) she impersonated the role of Martha - it remained her only sound film.

Besides her activity in the film business El' Dura was also active as a dancer and stage actress. Among others she played the role Nscho-tschi in the play "Winnetou" from 1929.