Liliane Dietz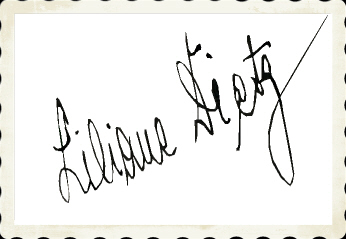 1911 - ?
.
.
The actress Liliane Dietz - she was also credited as Lilliane Dietz - was only busy for the German film for a brief time.
She made her screen debut with the production "Das Millionentestament" (32) directec by Erich Engels. To her pardners belonged the then popular Gerhard Dammann, Charlotte Ander, Julius Falkenstein and Rudolf Platte.

In the next years followed only few more movies, among them as Friedel Brandt in "Das Lied der Sonne" (33) with Vittorio de Sica, Oscar Sabo and Ida Wüst, at Joseph Schmidts side in "Wenn du jung bist, gehört dir die Welt (34) with the co-stars Otto Tressler, Szöke Szakall and Ernst Arndt, "Das verlorene Tal" (34) with Marieluise Claudius and Mathias Wieman as well as her last movie "Donaumelodien" (36) with Joe Stöckel, Wolfgang Liebeneiner and Maria Andergast.