Ingeborg Carlsson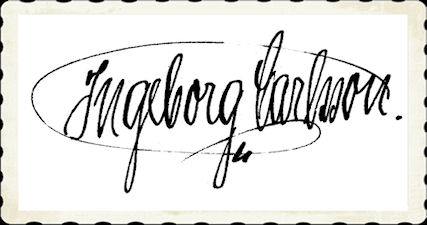 1909 - ?
.
.
The actress Ingeborg Carlsson took part in few movies in the mid-30s, among them in two productions with the movie star Luis Trenker.

She acted in the film "Der Kaiser von Kalifornien" (36) with Luis Trenker, Viktoria von Ballasko, Bernhard Minetti and Marcella Albani, followed in the same year by the production "90 Minuten Aufenthalt" (36) with Harry Piel, Alexander Golling, Else von Möllendorff and Eduard von Winterstein.

In 1937 already followed her last cinematic appearances and she again impersonated supporting roles in the films "Die Kreutzersonate" (37) by Veit Harlan with Lil Dagover, Peter Petersen, Albrecht Schoenhals, Hilde Körber, Paul Bildt and the young Wolfgang Kieling as well as "Condottieri" (37) with Luis Trenker, Oreste Bilancia and Loris Gizzi.