Editha Camphausen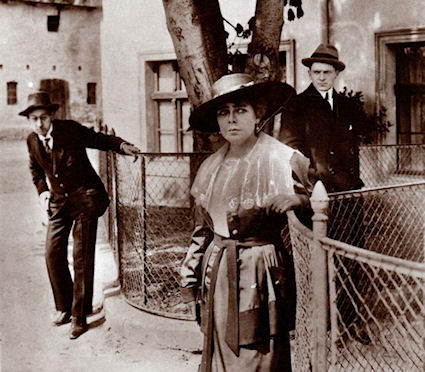 Lichtbild aus "Das Mysterium des Kleinods" 1918

? - ?
.
.
The actress Editha Camphausen joined the film business in 1917 and her first movie was "Totenkopfreiter" (17) with Adolf Klein, Ludwig Rex and Andreas von Horn.

Afterwards followed other silent movies like "Suchomlinow" (18) as concubine of grand duke Sonja with Ernst Benzinger, Wilhelm Diegelmann and Victor Janson, "Das Mysterium des Kleinods/Der Geisterspuk auf Schloss Diesterberg" (18) and "Um hunderttausend Mark/Detektiv wider Willen" (19) at the side of Max Laurence, Berthold Rosé and Arthur Schröder.

Her last cinematical works came in the 20s into being She played Ada Sponholz in "Das blaue Duell" (20) with Karl Harbacher and Leonhard Haskel and she took part in "Die Geier der Goldgruben" (21) with Joe Stöckel and Vittorio Güttner.

Most of her movies were directed by Otto Lins-Morstadt.