Lore Busch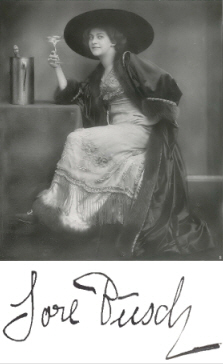 Foto: Becker & Maass (Atelier 1902-1938)

1890 - ?
.
.
The actress Lore Busch was born as Lore Hardwig. She was active as a stage actress in the first place. She only appeared seldom in front of the camera.

Her first movie was "Ricarda Erichsen" (19) where she impersonated the title role at the side of Walter Korth and Selma Johnsen.

Two years later came her last silent movie into being with "Die Dreizehn aus Stahl" (21) directed by Johannes Guter with Carl de Vogt, Joseph Klein, Nien Soen Ling, Claire Lotto and Georg H. Schnell.