Henry Berg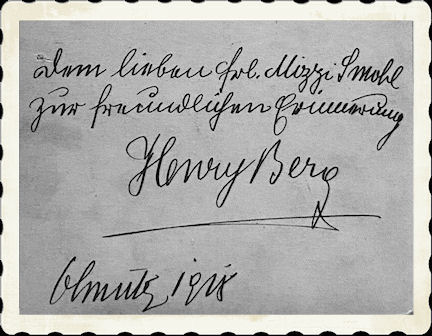 ? - ?
.
.
The actor Henry Berg acted for the first time in the silent film "Die Stimme des Gewissens" (23) by Rudolf Stiassny with Hugo Werner-Kahle, Ferdinand Onno and Else Schilling.

In the talkies of the 30's he impersonated few more supporting roles in "Das Kabinett des Dr. Larifari" (30) with Alice Hechy, Gisela Werbezirk, Else Reval, Karl Harbacher, Gerhard Dammann, Paul Morgan, Max Handen and Erik Ode, "Elisabeth von Österreich" (31) with Lil Dagover, Paul Otto, Maria Matray, Charlotte Ander, Ludwig Stössel and Ida Wüst as well as the Dutch production "Zomerzotheid" (36).

His last cinematical appearance was for the French production "Menaces..." (40) with John Loder, Mireille Balin, Ginette Leclerc and Erich von Stroheim.