Hilde Auen

Lichtbild aus "Verklungene Träume" 1930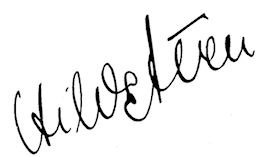 1902 - 1989
.
.
The actress Hilde Auen was born as Hildegard Augenthaler. She made her film debut with the silent movie production "Grossstadtjugend" (29) directed by Rudolf Walther-Fein. In this movie she played the role of Elli at the side of Harry Liedtke, Ida Wüst, Maria Paudler, Gustav Rickelt, Carl Auen, Hermann Picha, Wilhelm Diegelmann and Max Maximilian.

Her last cinematical works came already in 1930 into being with "O Mädchen, mein Mädchen, wie lieb' ich Dich!" (30) with Harry Liedtke, Margarete Kupfer, Maria Paudler, Fritz Kampers, Hermann Picha, Lydia Potechina, Truus van Aalten and Kurt Vespermann, Martin Berger's "Verklungene Träume" (30) at the side of Maly Delschaft, Hans Stüwe, Maria Forescu, Harry Hardt and Eugen Rex and as Ilonka in "Tingel-Tangel" (30) with Elisabeth Pinajeff, Ernst Verebes, Fritz Kampers, Katta Sterna, Bruno Kastner, Julius Falkenstein, Alfred Braun, Camilla von Hollay and Gerhard Dammann.

Hilde Auen was one partner of the author Walter Mehring.