Ruth Albu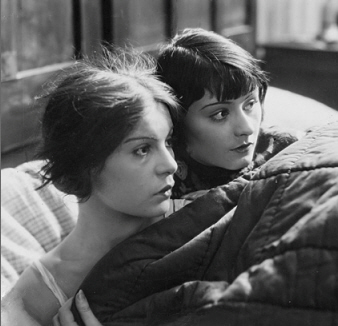 Lichtbild aus "Geschminkte Jugend" 1929 mit Georgia Lind (r.)

1908 - 2000
.
.
The actress Ruth Albu began her stage career at the Lessing-Theater in Berlin in 1925. It followed other engagements in Königsberg, Breslau and in Berlin again.

From 1928 she also impersonated several movie roles, among them in "Rasputins Liebesabenteuer" (28), "Die Repbulik der Backfische" (28), "Geschminkte Jugend" (29), "Hokuspokus" (30) and "Feind im Blut" (31).

Because Ruth Albu was classifed as "not Arian" she was no longer able to work in Germany from 1935. So she emigrated to the USA and settled down in Hollywood in 1941
There she appeared again on stage and was also engaged for minor movies roles for productions like "Hotel Berlin" (45).