Fabio Laguna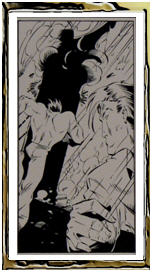 ?
.

Der Comic-Zeichner Fabio Laguna zeichnet seit Ende der 90er Jahre regelmässig für bekannte
Comic-Serien der Verlage "Chaos Comics" und "Panini", darunter "Highlander",
"Armageddon", "Captain America", "Indiana Jones and the Kingdom of
the Crystal Skull", "Superman Sonderband 5", "Wolverine",
"Hellboy", "Monster vs. Aliens", "The Return of
the Gremlins" und "Tomb Raider".