Jessie Winter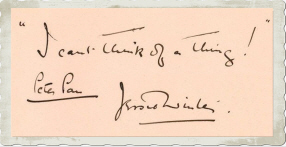 1887 - 1971
.
.
The actress Jessie Winter was already active on British stages for many years when she made her film debut with "Mary Girl" (17) at the age of 30 years.

The film kept a sidelin of her career in the next years and she took part in the silent movies "Goodbye" (18), "The Twelve Pound Look" (20) and "The Diamond Necklase" (21).

Her last cinematical works came into being in the 30's, among them "His Lordship" (36) and "Murder in the Family" (38).