Helmuth Krauss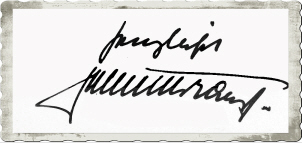 ? - ?
.
.
The actor Helmuth Krause appeared in 1919 in his first movies called "Aus eines Mannes Mädchenjahren" (19) and "Zwangsliebe im Freistaat" (19).

His last silent movie came in 1920 into being with "Satans Peitsche" (20).

Only in 1933 he acted again in front of the camera for the sound film "Heut' macht die Welt Sonntag für mich" (33).